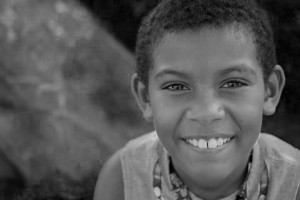 Carlin Jaxon (CJ) joined the family when he was five years old. That's when he and his sister, Mia, were adopted by Christian and his wife.
A passionate artist, you can see his work at ForeverFamilyComic.com where he draws comic strips and one-off pieces. He can usually be found doodling, if there isn't a plate of food anywhere in the vicinity. If there is, don't be between him or it. You WILL be eaten.
Carlin was excited to co-host the 'What Are We Watching?' podcast, if only to try and convince his Dad that these are good shows. Well, at least as good as the stuff Christian watched when he was CJ's age.
---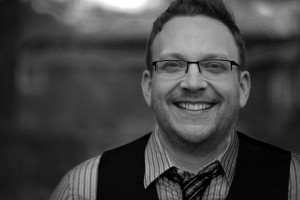 Christian Lee was born when his father was finishing Seminary in Atlanta, GA. Having a preacher for a father wasn't always easy, and trying to follow in his footsteps proved quite tricky. Leaving Bible college unsure of his path, Christian spent years in the 'real world' making sure everyone around him had access to what they needed… namely the internet. He broke down the doors of corporate America at age 19 with EDS, moving up quickly with firms like IBM, even the U.S. Army. Spending most of the time in the web design field, it was a gateway into how people thought, where they liked to spend their time, and what they thought was funny.
A consummate stage performer since the age of 3, Christian spent many days singing on stage in school, church, and college. After being a stage manager for a non-profit playhouse, he realized it was in his blood… why fight it?
"I had what could only be called a revelation. What I felt needed to be heard from the stage, especially at churches, wasn't being said. I started writing down all the jokes and stories that had been building inside. Then, I went in search of a mic stand and a crowd. After years of toil, comes the fruit of your labor. I'm fulfilling my dream and I'm not looking back!"
Raised by a preacher, Bible college, corporate life, starting his own design firm, a marriage at 19 years old that has actually lasted; all this brings a unique perspective and a well of inspiration for finding humor in everyday life. Topics stretching from cartoons to salvation, there's definitely something that will touch some part of your life… and your funny bone.
Christian spent years performing across the country. His last trip was a stint in CA where he taped a show at the world famous Ice House Comedy Club. You may have seen him on Comedy Time or MAV TV. Christian was also invited to perform at The Great American Comedy Festival, Port City's Top Comic, and The Plymouth Rock Comedy Festival.
After a whirlwind coast to coast tour, Christian and his wife decided to adopt 2 children. One year – and one thyroid surgery later – they were surprised with the birth of an unexpected, yet not unwanted son. To devote as much time as he could to his new family, Christian only performs a few shows a month and puts most of his comedic effort into the web comic, FOREVERFAMILYCOMIC.com. There you can get an inside glance into the real life of an adopted, and blended family.
The WAWW podcast is a branch of PlaidDadBlog.com, which is Christian's effort to co-produce a site that focuses on Faith, Family, Food, & Fun. He is available for speaking engagements and you can contact him HERE. Also follow on Twitter@PlaidDadBlog.